Hybridz:
Congratulations to Team Hybrid for winning Best Team Overall - Quality @ the 2009 NISEI Week Showoff Car Show (08/15/09) in LA
which showed an impressive field of hardcore JDM show's
10th annual - and final - event
. With this monstrous Team win, we also took home a
total of 8 trophies
.
We are the #1 import team again baby!

Here are the Nisei 2009 results:
Team Showoff (Quality) - Team Hybrid
JDM Showoff - Archie Con Con - Mirage
Honda Showoff - Sunny - Accord
Scion Showoff - Jams Lin - xA
1st Place Scion - James Lin - xD
2nd place Nissan - Nick Irie - S14
2nd Place Scion - Robert Greenn - xB
3rd place Infiniti - Scott Dean - G35
3rd Place Nissan - William Oun - R35
How fitting the originator of how a best team overall should perform & innovate wins the
final
Team Overall - Quality title @ the originator of import show - Ken Miyoshi's Mainstream - Import Showoff. Team Hybrid is the upper echelon of import teams for over a decade. We have not come full circle after almost 15 years. We invented it and continue to re-invent it.
Many have said the scene probably would of been a bit more ordinary if not for Team Hybrid. To those I say, your 100% correct. Why? ....because Team Hybrid has been blessed w/ an unparallel ability to make almost anything it touches to be the best of its class or first to many of the import accolades. Lastly, why? ...originated January 7, 1995 and today, August 15, 2009 & forever, we are the #1 Best Team Overall - Quality for the "n" time @ the final Import Showoff, Nisei. This title will belong to us forever!
In true Hybrid fashion, see you @ the parties this week especially @ Level 3 an Heat Ultra Lounge. Time to party like import legends as we listen to the DJ play music throughout the night esp. these 3 songs: The Game's "This is How We Do It", Eminem's "Forget About Dre", and Dr. Dre's "Still Dre".
ps. If this is Still not enough and to make sure everyone Never Forgets about Team Hybrid, I am personally & indirectly going to show the import scene This is How We Do It with all that is coming. :0)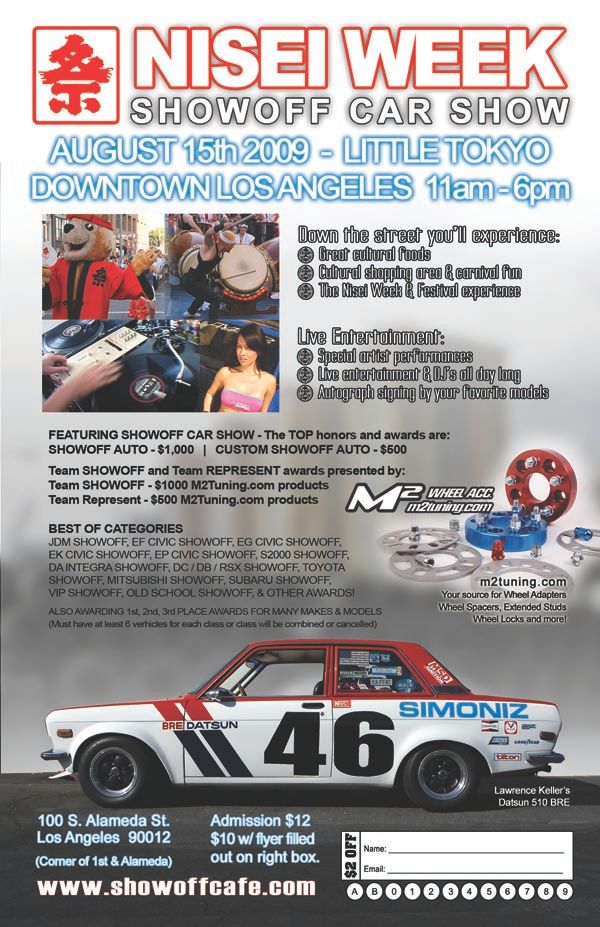 Hybrid luv,
James Lin