Hybridz:
Congratulations to Team Hybrid for winning Best Team Represent, Best Custom Showoff & winning the most trophies @ the 2010 NISEI Week Showoff Car Show (08/14/10) in LA which showed an impressive field of hardcore JDM show's 11th annual event. With this monstrous Team win, we also took home an impressive & massive total of 12 trophies.
Here are the Nisei 2010 results:
Team Showoff (Represent) - Team Hybrid
Best Custom Showoff - Archie Concon - Mirage
1st Place Scion - James Lin - xA
1st place Nissan - Nick Irie - S14
1st Place Subaru - Ryan Romaine - Wrx
2nd Place Honda - Sunny Suravarapu - Accord
2nd Place Other - Ken Tucker - Charger
2nd Place Infiniti - Scott Dean - G35
2nd Place Subaru - Dennis Kongvongsai - Wrx
3rd Place Infiniti - Alvin Puertollano - G35
3rd Place Subaru - Joe Bacigalupi - Wrx Wagon
3rd Place Nissan- Dan Speilman - 350Z
I'm so proud of our team which is on its 15th year but now, I will just state the facts and once the pictures get posted, I'll let them speak for themselves.
1. 12 Trophies won including Best Team Represent, Best Custom Showoff and winning the most trophies.
2. 22 Hybrid cars competed.
3. About a year has passed for all 4 Chapters (SoCal, Las Vegas, San Diego and esp. NorCal) to come together once again.
4. 50+ Hybridz in attendance.
5. 3 Hybrid Hunnyz (Sophia Lin, Angela Su, & Mai Tai) modeling and representing.
6. 4 Co-Leaders/Chapter Directors leading by example.
7. Our professionalism & performance has attracted new sponsors and/or title sponsors esp. for 2011 (TBA).
8. Our title sponsors BFGoodirch/Meguiar's/NRG continues to show us mad Hybrid Luv.
Our performance this weekend was almost record breaking once again. Record is @ 15 trophies set in 2008 @ IS, Chinatown. Last year, 2009 we did 8 trophies total with Best Team Overall. In 2008, we won 9 trophies with Best Team Represent. In 2007, we won 9 trophies with Best Team Quality and in 2006, we won 11 trophies with Best Team Quality. With this simple last 5 years performance snap shot let alone going back the last 10 years, it shows clearly how consistent Team Hybrid is year after year esp. at the #1 spot no matter what is going on in the economy, trends/issues in the import tuner world and especially, within our team.
Thanks to those who gave 110%, logistics lead by Fernando/Robert, Scion help by Nick/Scott/I and all of the Hybridz building Hybrid Quality cars or being dedicated/passionate members/hunnyz/probies. Moral is high once again, but I am already looking forward to seeing all of us together once again @ our next celebration/party @ CS (08/21). Now that most of you have rested up, please realize it is only August and there will be more greatness to come esp. @ SEMA, magazine pipeline esp. covers, new Hybrid Hunnyz, top secret projects/cars & sponsorships. 2010 has truly been another blessed and record breaking year in many different accomplishments for our team.
Lastly, I want to leave this post by quoting the words of one of our fearless co-leaders, Em Suvanamas . He said in 2008 after Nisei Showoff, "Congrats to everyone who won, big thank yous to EVERYONE who attended the show, especially the ones who were up rock n rollin between 4am till 11am (before the show started). Last year, our pundits might have thought that we were 'dying' (just like the hundreds of other car crews out there) except they didn't count on the long lasting friendships that cement our foundations as a juggernaut of a team. The camaraderie, the friendship and the toil we put into our hobby, our organization, our 2nd family is all what makes "Hybrid Luv" the quintessential credo of Team Hybrid. Not everyone is capable of lasting friendship, but as long as the few stay together, the circle continues to revolve and thru our team's dedication and countless innovations, the Hybrid name will resound through the annals of the import-show history. So it looks like there is no where to go but UP UP and Up. The Hybridz were out in full-force this past weekend, now our warriors go back to their respective neighborhoods in order to recuperate, re-plan, continue to build and contribute to make "Hybrid Luv" a penetrating mentality in society. For Hybrid Luv isn't just a catchy saying, we live it, we breathe it, we believe in it, and we sacrifice for it because once in a while, we all have been touched by the philosophy. Once again a big thanks for all who contributed to the show, without you guys and gals, we would not have Nisei 2008...heck, we represented HARD! We have the respect of others because we worked for it, our honor continues to be our tradition as many have sacrificed in order to make this show successful/ enjoyable and our "Luv" was always given, and not taken. Remember these things and apply it to your life. I will guarantee its success. Continue to breathe the Hybrid Luv, live with humility, for we all came from somewhere else, and yet some how by the grace of God, we are here together and showing the rest of the world the beautiful luv of Team Hybrid, established 1995. Until next time, Hybrid Luv."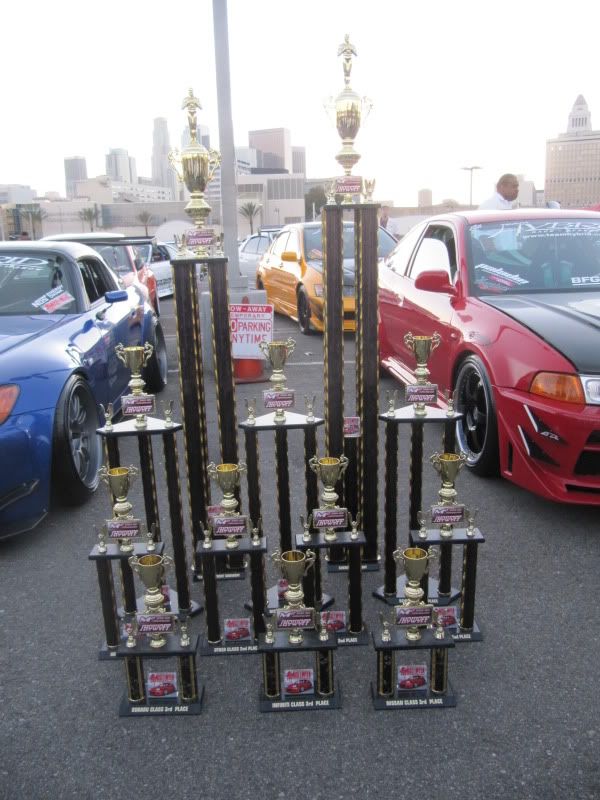 Hybrid luv,
James Lin