Hybridz:
Congratulations to
James Lin and David Huang's 2006 Scion xA in a 8 page full feature in Import Tuner Magazine's July 2007 issue, pgs 72-80.
I have been advising all of you since last year that this car will be published/featured in many magazines in 2007. Finally, here is the 1st full feature. Not only is it the first, but it is in
Import Tuner's 100th Special Edition Issue.
What an honor to be chosen to be featured in such a milestone issue for Import Tuner. Import Tuner must luv Team Hybrid and this amazing xA we built. What also makes this a special feature is the photoshoot was shot @ Scion Corporate in Torrance, Ca.
Import Tuner heading states, "Team Hybrid, King of the Scion Tuners...Once the cars where judged and the dust cleared; Team Hybrid of Southern California emerged the victorious tuning team. And it's easy to see why they won; their xA is one of the slickest-looking B-segments we've seen in a while... and probably the hottest xA featured in this magazine."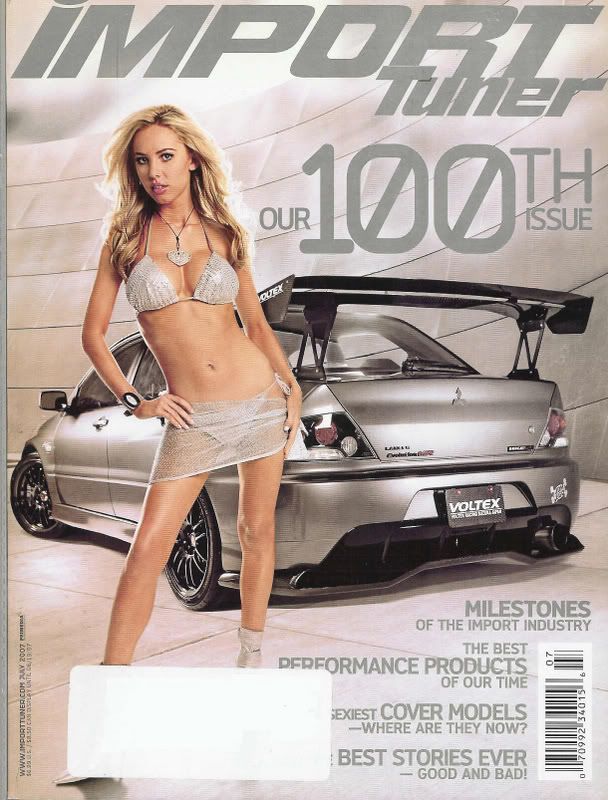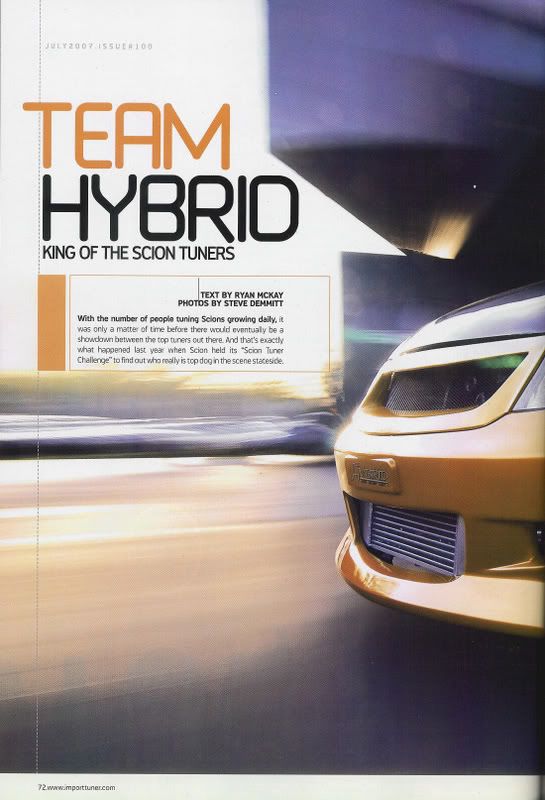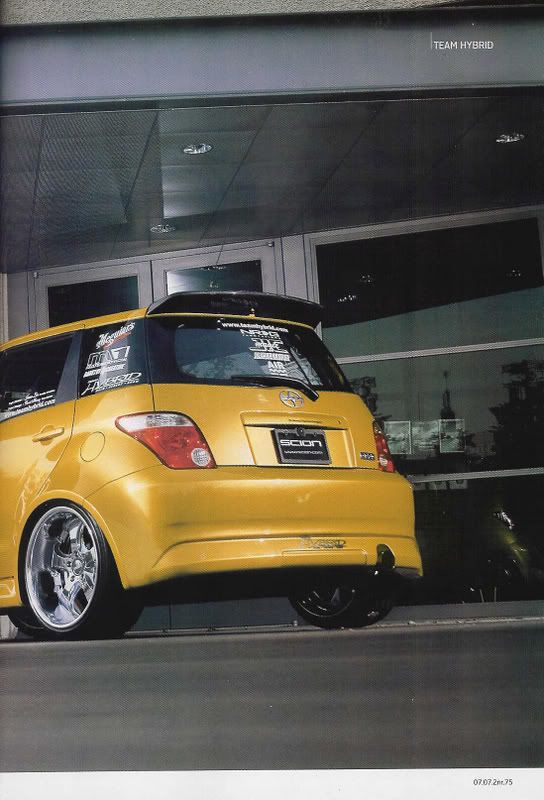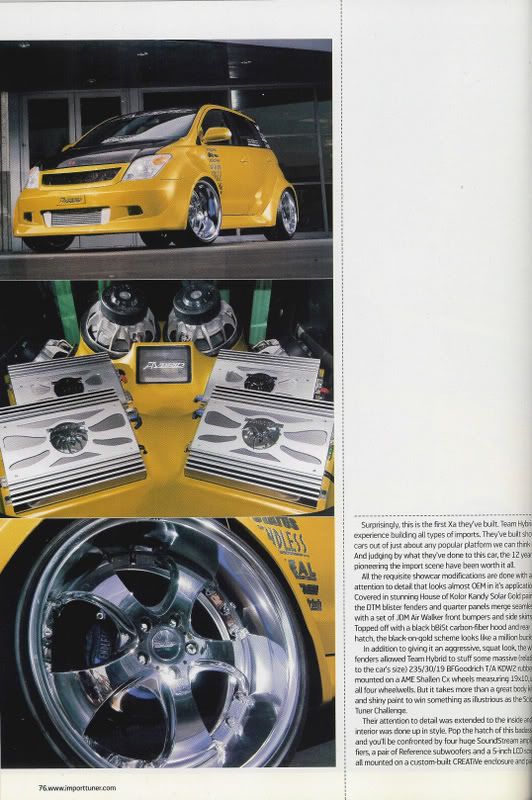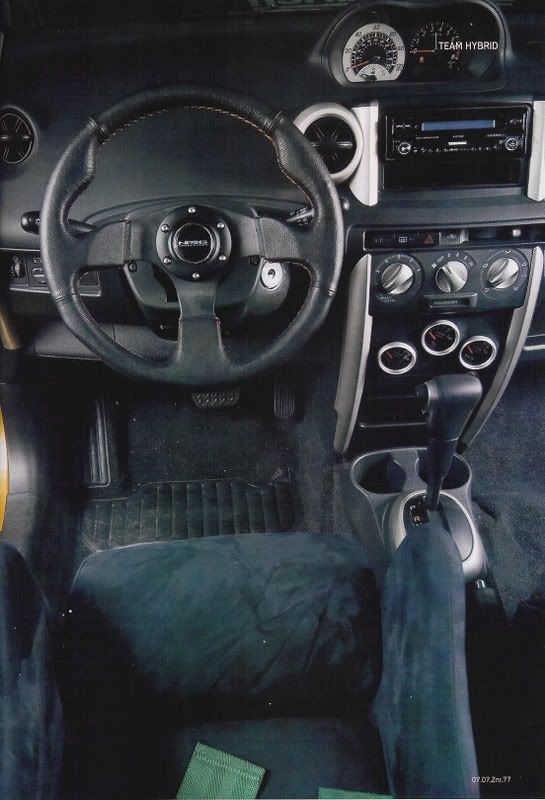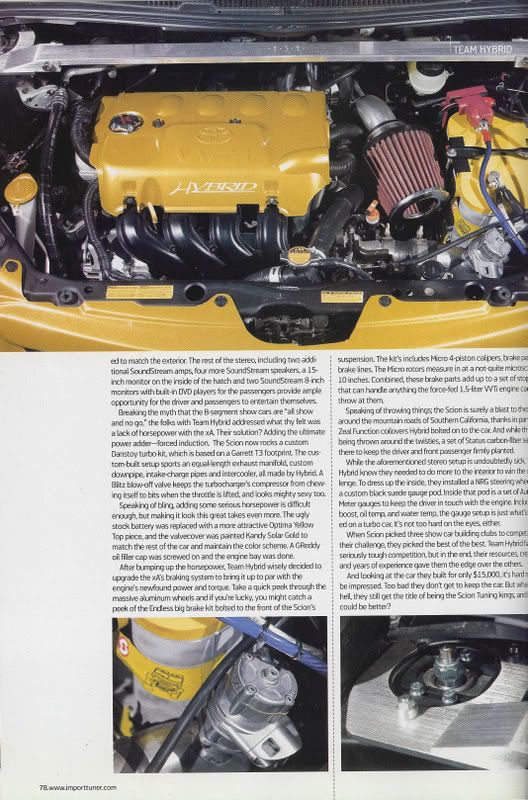 More to come from this "Hybrid Quality" xA and more to come from Team Hybrid. Over a decade in existence and still holding it down.
Hybrid luv,
James Lin