Hybridz:
Congratulations to Charleston Penesa's Mitsubishi EVO IX in a 5 page full feature in an international magazine called HPI aka. Performance Imports "Australia" magazine 2010, Issue No. 118, pgs. 052-056.
This is the 2nd full feature article for Charleston's Tangelo EVO IX in less than a calendar year.
HPI wrote, "Charleston's a member of Team Hybrid and with the help and guidance of Archie Concon, the team's EVO specialist, has worked his way up to the car of his dreams."
Remember what I said in my news post today, "We continue to make dreams come true for our members." Here is further proof!
HPI continues by saying, "With the PCM re-flashed to support the PTE 880CC fuel injectors, this little 2L mill belts out 500HP @ 27PSI."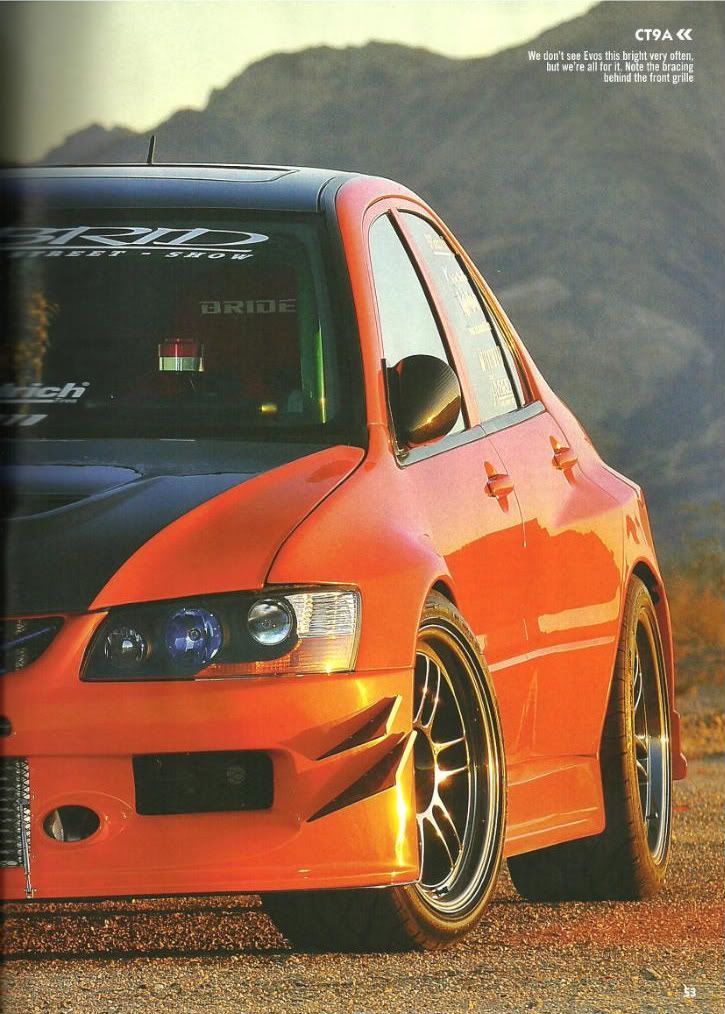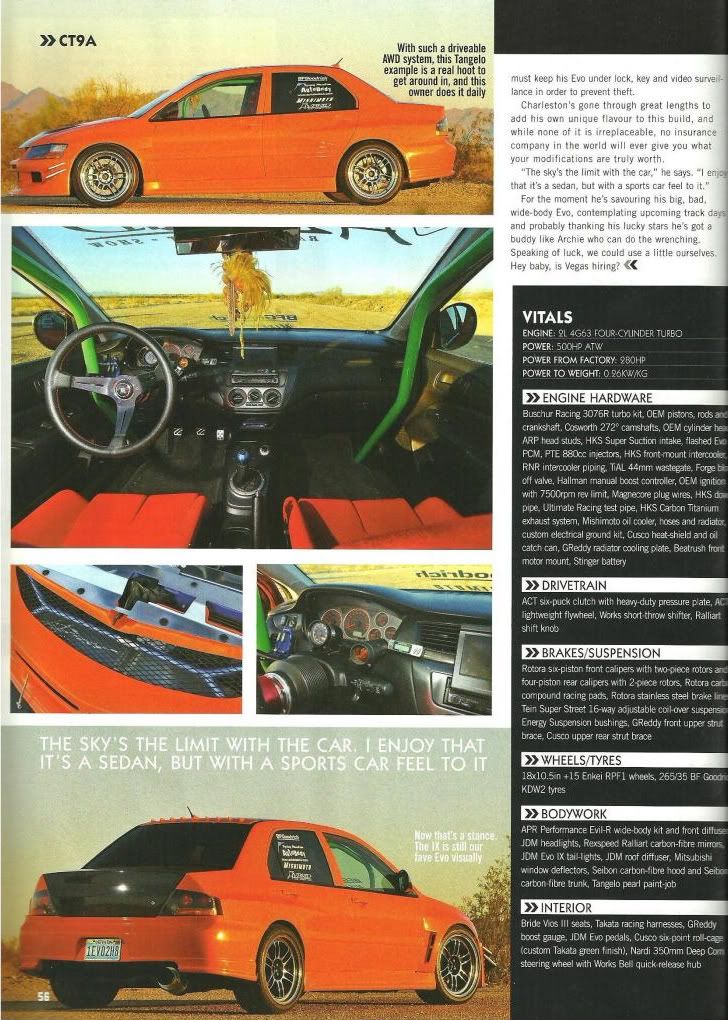 Charleston and Hybridz are everywhere! Nice KDW's. Lets say we put a set of BFGoodrich Drag Radials or R1's on your new rims - Gram Lights 57 for your next feature article?
Hybrid luv,
James Lin