Hybridz:
Congratulations to
LV Chapter's Archie Concon's Mirage for being selected and featured in Manley's 2010 Sport Compact Catalogue
for high performance engine solutions. Manley's catalogue slogan is "Powers the Winners." You got that right Manly to sponsor Archie's Mirage. Not only is this an honor, but the beauty of being on the feature cars 2010 catalogue is Archie is the only non-shop car on the list.
After 15+ years, we continue to be a team filled with enthusiasts. We are not a corporation. We are not a company of any kind, but we continue to set the standard, keep up or excel over our industry peers who do this as a job, career or profession day in and day out. Goes to show when you join the right company, organization or team then completely trust in their fundamental rules & culture, it can bring out the best in you as well as do a thing or two to improve your image & respect level.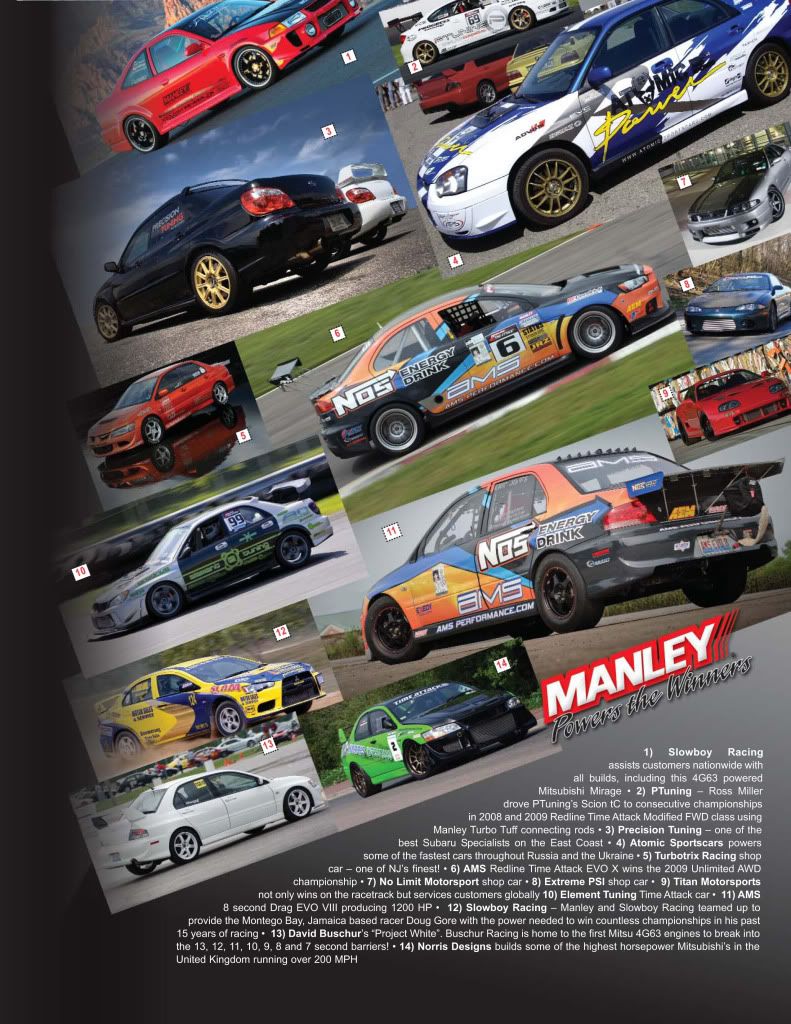 Hybrid luv,
James Lin